Would this guy really support Trump if he committed murder or is this just a tongue-in-cheek statement to express his devotion to former President?
"I'm with him until the finish," says #MAGA #Trump #POTUS #Election2024 supporter https://youtu.be/SBh0SpAhRC4 via @YouTube
This post is part of an experiment of mine re: social media reach:
https://www.linkedin.com/feed/update/urn:li:share:7083100336265064448/
https://twitter.com/abighairyspider/status/1677334414844469250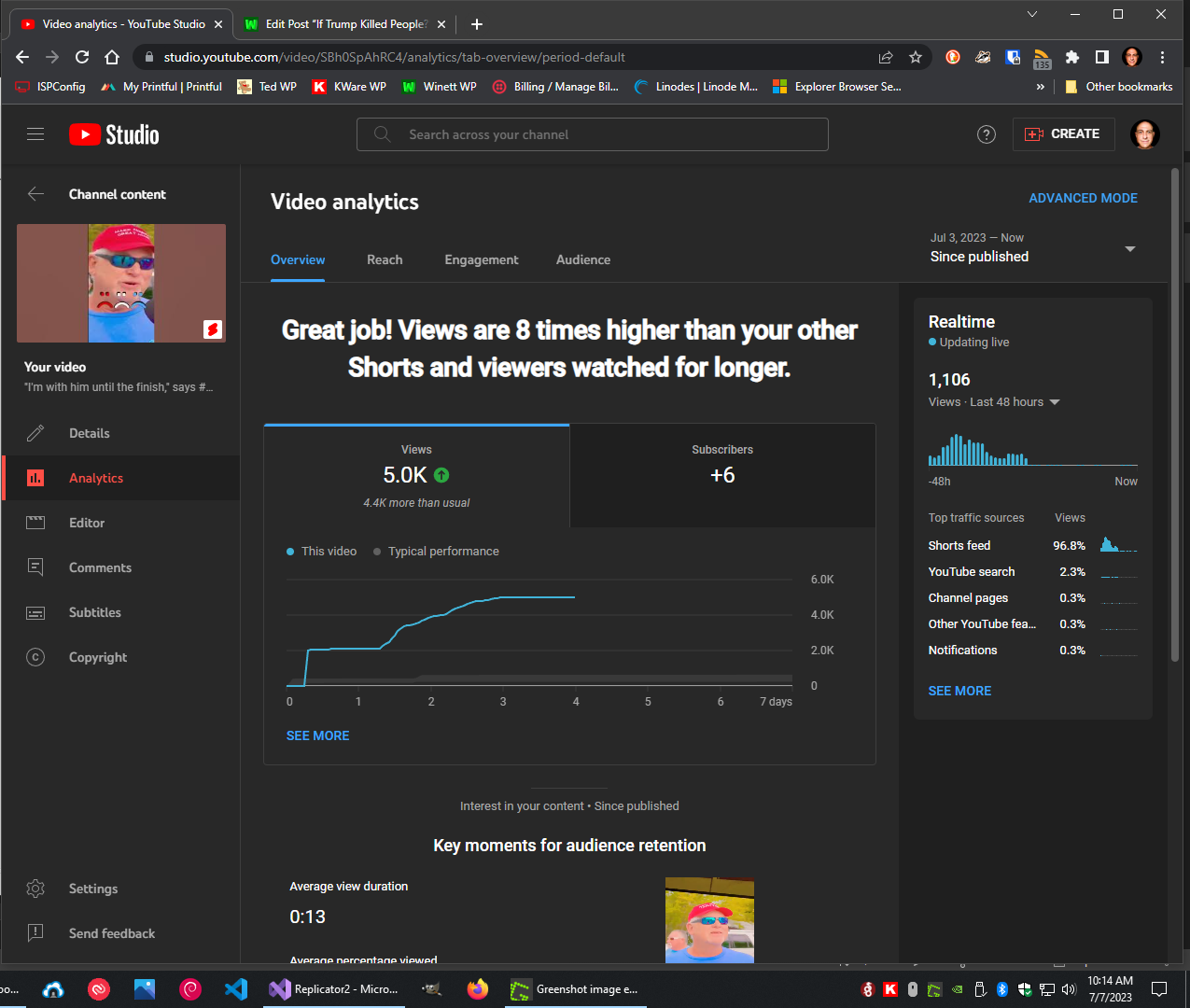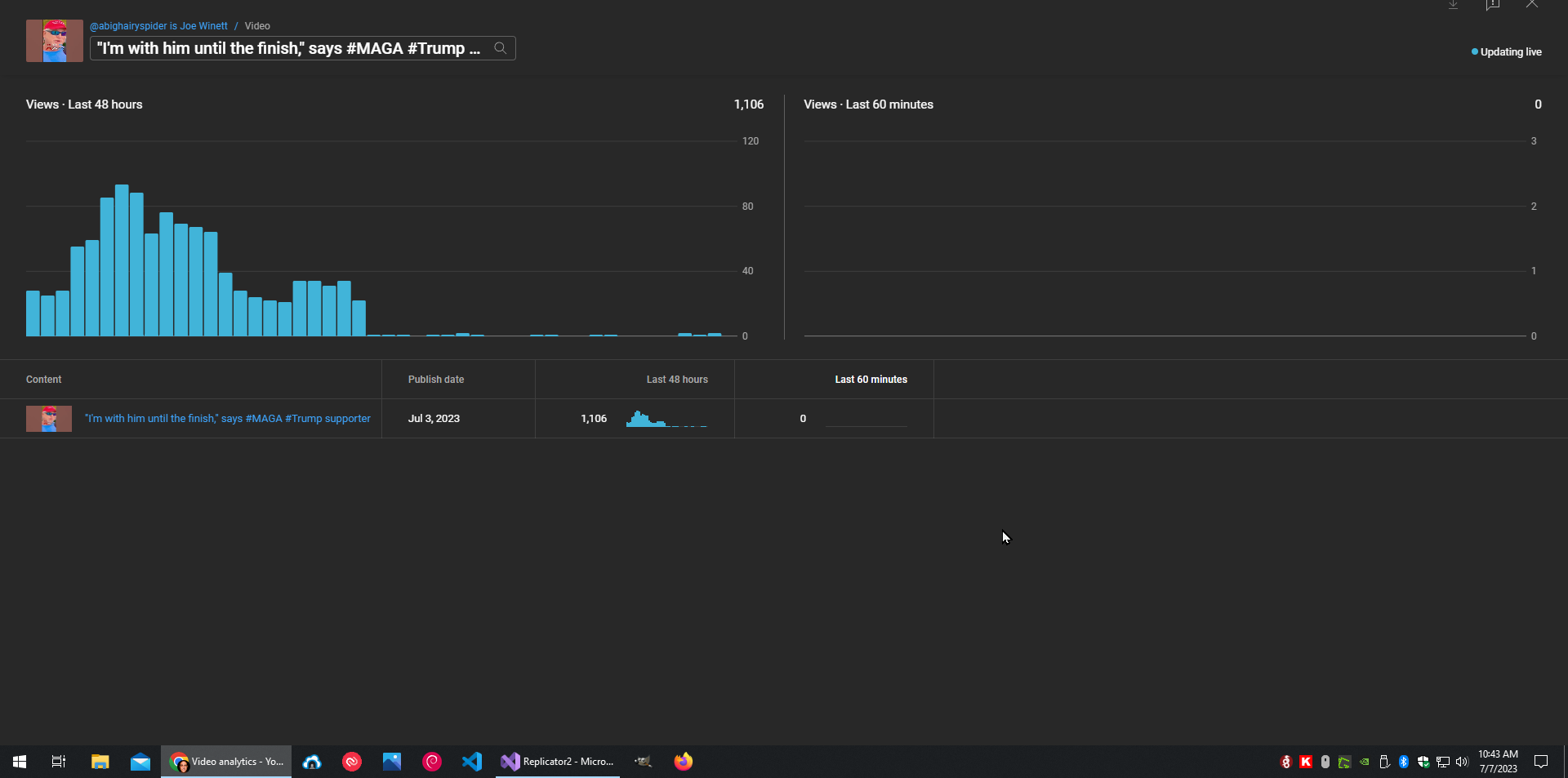 I've noticed YouTube's algorithm seems hard coded to limit by number of views (or it's a function of impressions). Frequently, numbers for the last 60 minutes will hover in increments of 15, 30, 45, or 60 per hour. I'm guessing that my reach X the "success" rating of the video causes that.
Early Like and Comments interactions are the most valuable. Late interactions don't suck, but they don't count as well in the algorithm.
It also seems to limit based on 48/24 hours cycles, but that could have to do more with when human beings watch videos in English.